The Kansys Edge | Enterprise Billing Software System for Complex Business
BILL
ANYTHING.
ANYWHERE.
ANY WAY.
Does your enterprise billing solution hinder your ability to monetize services?

Kansys' flexible billing solution monetizes any service in any industry.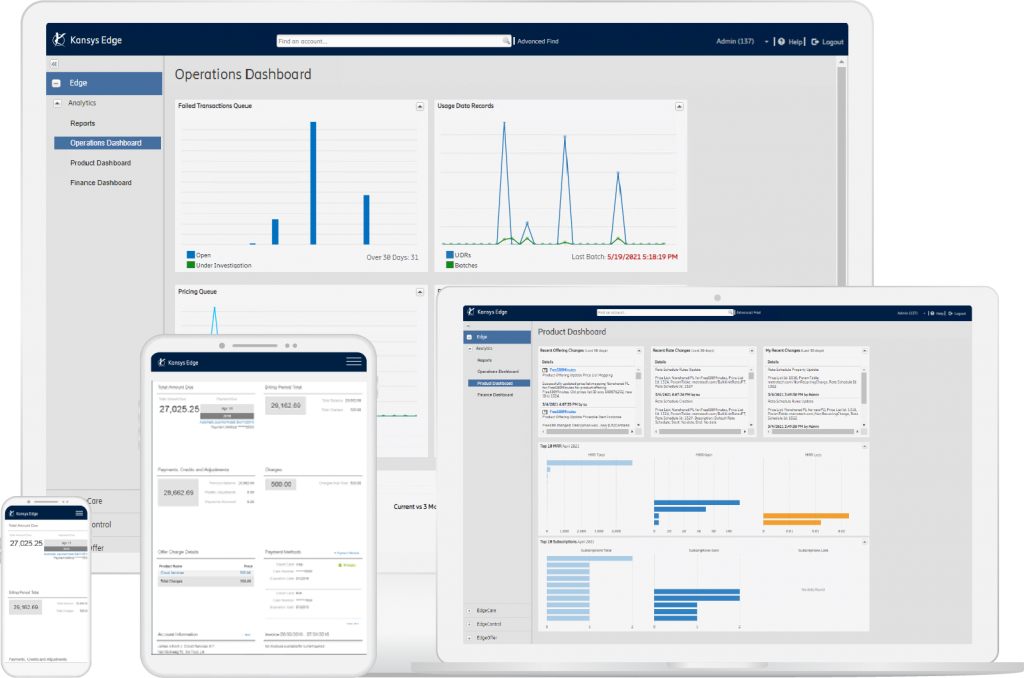 Handcuffed to Legacy Billing Practices? Lets Change That.
In 2022, one of the most essential things any B2B company can be doing is figuring out the right path to ensure their business is equipped to handle the future.
Speed is the ultimate weapon in business. If you're able to monetize new products, new bundles and new lines of business faster than your competition – that translates into competitive advantage.
Maybe it's time for a new strategy that allows:
• MARKETING to take your offerings to market in 66% less time
• FINANCE to organize your financial information the way they want
• IT to reduce the amount of heavy development workload
Enterprise Billing with the Kansys Edge
Today, companies are looking for ways to grow revenue, reduce costs and move quickly. Flexible pricing for products and services, managing recurring revenue and enterprise contracts in a way that works best, changing business models without constraints, serves as a competitive edge; however, not every enterprise billing solution supports market paced change. But we do.
The Kansys Edge is a complete solution for charging, pricing, billing, settlement and customer care. The Kansys Edge empowers businesses to run their business the way they want. Our flexible billing solution fits your industry and business model.


Our Enterprise Billing Solution Monetizes Any Business Model
Today's business models are relationship-driven and characterized by changing, individualized agreements across customers, suppliers and channels. We call that Agreements-Based Billing™ (ABB) and settlement. The Kansys Edge provides businesses with:
Flexible pricing, billing and invoicing: Subscription and usage-based pricing underpinned by an enterprise-grade rating and pricing engine. Subscriptions provide predictable recurring revenue and consumption-based models provide continual revenue while supporting agreements based on commitments and consumption desired by customers.
Billing for the entire service portfolio and partner settlement: Value-added service offerings involve more than organic services. For partner offerings, the revenue due the partner for services must be calculated and billed accurately.
360 degree view of customer for product, sales, and finance teams: Transactional data generates actionable insights that can be productized.
"Glocal" empowerment for product and sales teams: Businesses can measure, monitor and report on the right metrics for all lines of business including pricing, discounts, and agreements across regions and aggregation up to a consolidated corporate view for cross and up-selling.
Integrated quoting, pricing, revenue recognition and accounts receivables.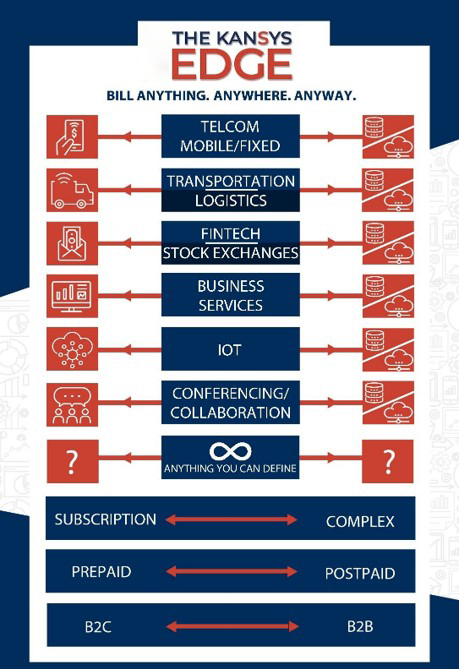 Complex Monetization Typically Requires an Enterprise Billing Solution That Can Successfully Address Multiple Needs Across the Organization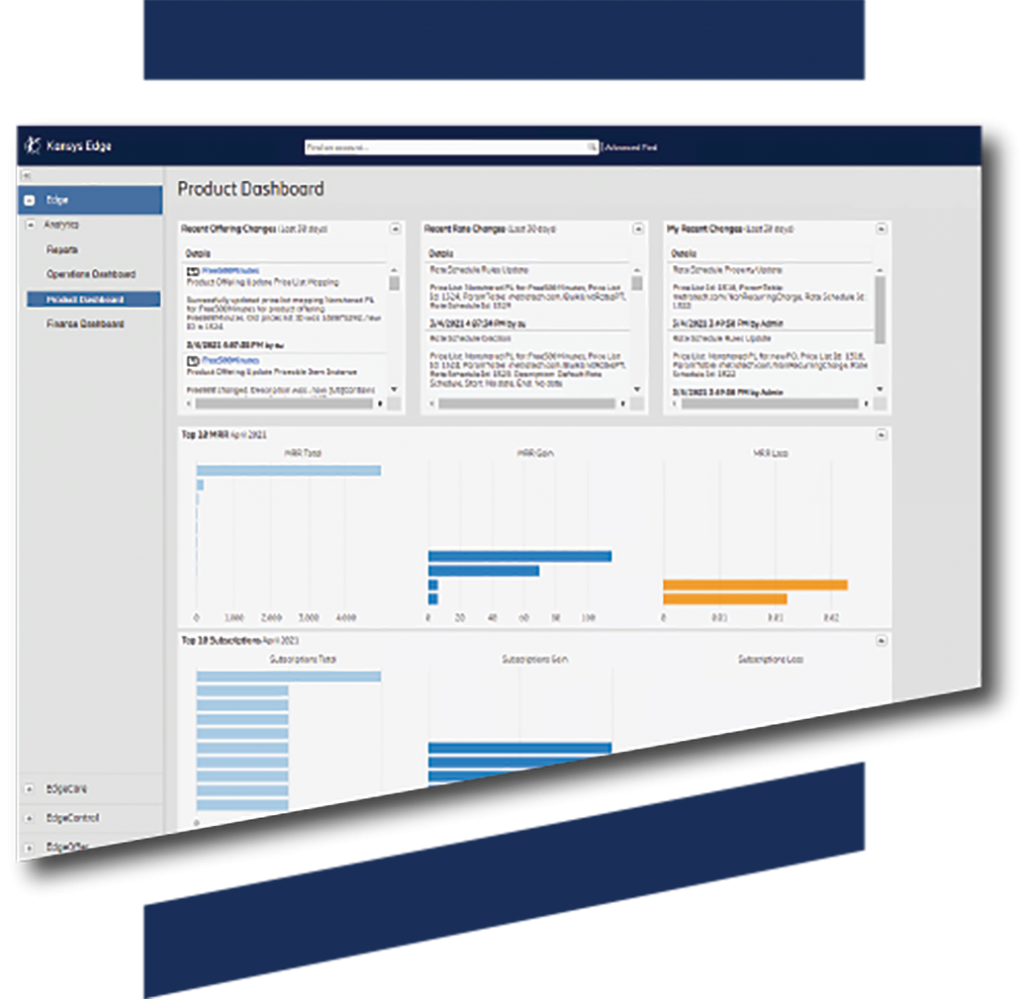 The unique approach to the creation and ongoing evolution of a company's product catalog enables the sales and marketing functions to dream of new combinations and permutations without being captive to vendor/IT function turnaround delays.
Sales & product marketing users will finally be able to facilitate fast new contract sales and enhanced customer satisfaction with the Kansys Edge, including:
Create complex customer hierarchies such as international customer regions/subsidiaries/offices
Role-based views into invoice details to allow complex chargebacks
Support complex and contract based multi-party settlements and/or commission structures
Accrual of commissions
Real-time tracking of service uptake and associated revenues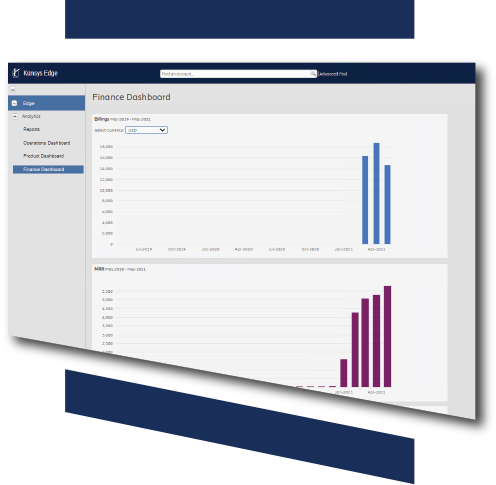 Although there are finance and accounting standards across the globe, any company with size and/or monetization complexity tends to organize, process, and manage their financial information in ways that are unique to their business. 
Finance departments at companies with complex monetization requirements are happy with the lower total cost of ownership with the Kansys Edge and enjoy more flexibility, including:
Pervasive logging of every change made means fast and 100% accurate audits
Ability to manage profitability by customer/account, product offering, and partner
No losing sight of specific customer margins even when the customer has a negotiated one-off contracted price
Calculations to 10 digits to the right of the decimal point provide maximum accuracy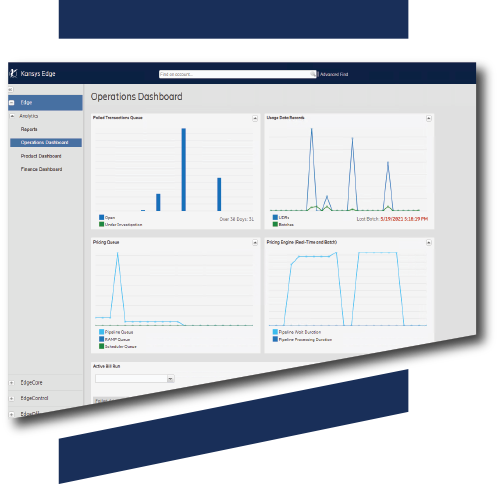 Today's IT executives need options and flexibility as they try to address the demands of departments and users across their company. 
The Kansys Edge provides significant advantages over traditional and subscription-based enterprise billing software:
The ability to keep existing data source and destination formats for any system/applications where integration with the Kansys Edge is needed
The Kansys Edge integrated into your existing IT Stack & Applications
On-premise or cloud deployment options
RESTful and/or SOAP API's
Users are able to configure new products versus coding new offerings, which means lower development costs.
The Kansys Edge Enterprise Billing Modules
The Driver Behind Relationship Monetization
The Kansys Edge enterprise billing software is designed to turbocharge your billing so you can leverage your existing infrastructure to meet both current and future needs. The Kansys Edge seamlessly integrates with your current infrastructure and provides a range of leading edge functionality for advanced rating, pricing, and packaging. 
Whether you need an end-to-end enterprise billing solution or specific functionality to improve your existing infrastructure, the Kansys Edge enterprise billing software offers you a solution. Both options employ the best capabilities of your existing infrastructure wherever possible.
The Kansys Edge enterprise billing software consists of five modules that can be easily configured to exactly match your business needs.
Enterprise Billing Software

Everything You Need. All in One Place.
The Kansys Edge is an all-in-one enterprise billing software system that is built to handle both billing and settlement in the same system and in real time. 
It supports a range of services from subscriptions to consumption based services, negotiated B2B agreements, multi-sided business models, complex services and cross product discounting and bundling.
The Kansys Edge monetizes the use of a service – regardless of what it is or how it is measured. The service used could be conferencing, franchises, IoT, utilities, telecommunications, cloud usage, aviation, cargo, concessions or complex financial transactions – any type of activity where consumption can be quantified and needs to be priced, billed and/or settled to a participant monetary relationship.
What makes the Kansys Edge truly special is two-fold. The software and subject matter expertise is only as powerful as the people who are able to deploy and manage it. 
Our combination of experienced minds in the system integration space coupled with the most advanced metadata-driven billing engine available allows new services that can be easily created, added to or  replace an existing set of services. This unique flexibility allows a business to quickly pivot to disruptive events and futureproof their business for the years to come.
Once parameters are defined, the Kansys Edge has a further unique ability to implement the service by automatically creating any associated data models, user interfaces, workflow, and settlement processes. Products & Catalogs
Empower your sales ops & product marketing teams to easily build product offerings, define rates & pricing, create packages & bundles, define discounting, settlement, currency & accounting rules.​ Quoting and Invoicing
Easily provide quotes and access into invoicing details by role-based viewing experiences. Account Management
Allow your sales team and customer service representatives to manage & view account and payment details along with the ability to add new customer accounts and system users. ​

Self-Service Portal
Give your customers the ability to manage their own information, check payment status, add services, and pay their bills online. Payments Gateway
Secure, PCI-compliant payment engine supports multiple gateways and provides real-time/batch processing for credit, debit, and electronic funds transfer. Financial Engine
Complex receivables management with custom accounting cycles, models for revenue recognition, over/underpayment and dispute management, and direct integration with your ERP.

Custom Dashboards
Create custom reports & dashboards for your finance, product, operations, and sales & marketing teams provide a visual representation of business-critical key performance indicators (KPI's) and metrics. Billing Operations
Monitor real-time spend & usage information, run scheduled processes monitor subscriptions, transactions & declined payments, process your usage, run your EOP, and generate all your system reports. IT Operations
Give your IT team as little or as much control as they need for managing software/hardware integrations, metadata definitions, data exports, user permissions, and security. Administration
Multi-purpose configuration environment allows you to configure user permissions, module settings & business workflows.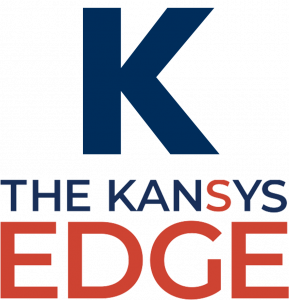 The Kansys Edge enterprise automated billing software was created for one simple reason: to provide businesses with a complete arsenal of tools capable of meeting the demands of all business types:
Without heavy IT constraints
Without delays or lag time (faster to market)
And without the adjustments needed of your existing business model to fit a billing system.
As your business evolves, so will its needs. Let us help open the door to innovation and unbound monetization scalability by providing turnkey solutions tailored to grow alongside your business.
Contact Us to Learn More About
Our Flexible Billing Solution