B2B Billing
THE COMPLEXITIES OF B2B BILLING
AN OPPPORTUNITY FOR DIFFERENTIATION
Your billing and monetization capabilities can either improve or reduce your value and level of business with your enterprise customers.
To help businesses transform and respond to an ever-changing customer and partner relationship landscape
To help turn data into actionable information to enable your business to make logical decisions
Common Complex B2B Challenges
Complex B2B Billing Software Solutions
In today's marketplace, businesses have to evolve their sales processes to remain profitable. As global complexity grows, the traditional linear, one-size-fits-all sales flow is becoming a relic of the past. Unfortunately, the ability to pivot from your existing billing and monetization towards a flexible solution that integrates all stakeholders can be a prohibitively lengthy and costly proposal.
Kansys complex B2B billing software solutions offer a fast and cost-effective way to deliver flexible, data-integrated monetization tailored to both your needs as well as those of your customers. Using either our Kansys Edge enterprise billing software or outside vendors selected through a speedy agile-based RFP process, we'll get you on the way to having the right billing system.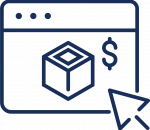 Assessment of Your B2B Billing Platform Needs
Every business has its own unique requirements. Our team of architects will conduct a thorough analysis of your current business processes and recommend a tailored solution to help you meet your business goals.
We'll accomplish this by assessing your business applications, data streams, and customer access points to streamline your monetization and billing operations for greatly improved efficiency. At the end of the day, you'll have a thorough understanding of how well your existing billing & monetization systems support your operational objectives, and how you can boost efficiency while lowering costs.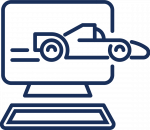 Fast Agile-Based Vendor RFP Process
Traditional software customization and development can take years. The traditional "waterfall" RFP vendor selection process can be painfully slow, adding unnecessary delays to the project timeline. Instead, we rely on a faster "agile" vendor selection process, designed to select highly-qualified project partners in a vastly shorter time period. From pre-qualifying vendors before shortlisting, through the development and demo process to eventual deployment, we'll ensure an optimal project at every step of the process. 
This means that you'll have your tailored B2B billing software solution faster, and giving you a quicker path to monetization.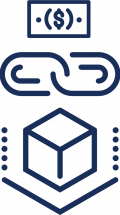 Bring Monetization Streams Together
With so many disparate revenue points to consider, your complex B2B billing software system needs to bridge the gaps into one cohesive workflow. Kansys architects will work with the selected vendors to deliver a tailored solution that integrates all your data silos, customers, and supply chains into one.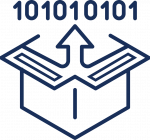 Data Intelligence Reporting
After deployment, our data collection and analysis capabilities will provide intelligence reporting to support your monetization streams with maximum efficiency. This data intelligence gives your critical insight into your business operations, allowing you to make strategic decisions.