Telecommunications
THE KANSYS EDGE
TELECOM BILLING SOFTWARE
Empowering communication providers with a nimble and agile monetization capability for any type of carrier
Download our brochure to
see what makes us different
Turbocharge your billing capabilities and introduce new pricing, product and service offerings at a competitive pace.
Telecom Billing : A Challenging Landscape
With nearly ten billion active mobile and fixed broadband subscriptions worldwide, telecom service providers are seeing unprecedented growth in business revenue. This will only increase as more and more 5G and LTE services come online, bringing with it a need for next-generation, platform-agnostic telecom billing management solutions that support today's complex telecommunications revenue requirements.
The question is: Are your current telecom billing solutions up to the task?
To ensure that your operations can effectively manage customer subscription and usage data, provide customer support solutions, and deliver real-time information, your telecom billing system will need to deliver the following features: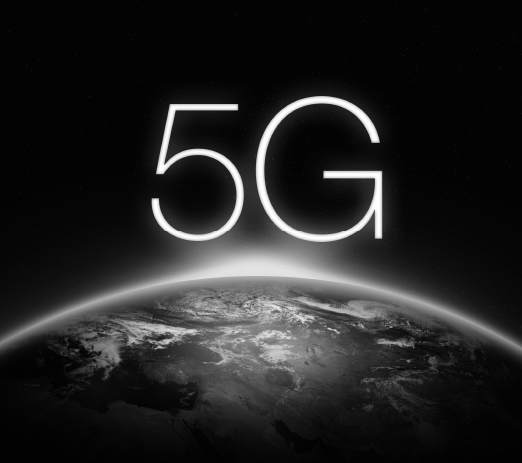 Telecom's Billing Software Integration
Your billing software doesn't exist in a vacuum. To be a truly effective solution, it needs to be able to reach past the billing silo and work seamlessly with your existing business and customer management CRM and ERP tools. Unfortunately, a lack of integration capability is one of the key challenges facing legacy telecom companies, who are finding themselves bogged down by older billing management systems that aren't able to keep up with advancing technology.
A Flexible Customer Billing System

Your revenue depends on being able to support your legacy customers while at the same time creating/adapting to new markets, business models and/or competition. To quickly build and launch new products, services and bundles requires a telecom billing system that is scalable, flexible and adaptable to all business environments.
Customer & Billing Data Security
Data breaches are more of a threat than ever. Your telecom billing system has to be hardened enough, with the latest technological safeguards in place, to handle potential threats from bad actors. In this day and age, you can't afford the reputational and monetary costs stemming from a lack of security caused by outdated and obsolete software.
Cloud-Based Reporting
The ability to have access to real-time data visualization is critical for flexibility and to be able to pivot operations according to market conditions. Unfortunately, too many telecom service providers lack access to this type of reporting, but it remains a critical component in today's business climate.
Telecom Billing Software & Services: The Kansys Edge
The Experience to Understand What's Better
At Kansys, we have a rich history in understanding the telecom industry along with all the facets that fall within the BSS/OSS market. Not only have we been working with over 100 different CSP's since 1997 but during the first half of our existence, this was our primary focus. 
Additionally, we have worked with over a dozen billing systems to deliver premium managed and professional services without experiencing a single billing failure.
And as the saying goes…"If you can do telecom billing, you can do any type of billing".
How We Leverage The Kansys Edge Billing Software in the Telecommunications Space
How long does it take for you to create a new product? Chances are, if it's taking weeks or longer it's time for an upgrade. Many businesses are working with systems that are 30-40 years old. With technology that old, it's virtually impossible to make any kind of adjustment to compete with more modernized solutions or to expand their existing product catalog to meet the demands of the buyers.
The Kansys Edge telecom billing software provides you with a nimble and agile monetization capability for any type of carrier. Nearly all of our telecom competition grew up in the carrier segment (cable, mobile, fixed line). This means that these hard-coded methodologies create a great deal of hurdles and inflexible boundaries when time is a very important commodity.

Complete Account Management Systems Integration
Telecom billing systems powered by Kansys allow telecom customers an unparalleled level of integration with a variety of incumbent and third-party software suites. From credit rating analysis to network data provisioning – regardless of your current software providers – our team can integrate with your existing services to provide a customized data management flow that works for your business.


Secure Customer Billing & Subscription Payment Processes
Your customers deserve nothing less than a fully-secure bill-payment process. Kansys offers a PCI-compliant payment system designed to support a variety of payment providers and methods, all backed by industry-leading data security processes.

Self-Service Customer Management Portal Access
You can give customers access to a secure and customized self-service portal allowing users to conduct a range of customer service activities, including call data and internet pricing data, service management, details of bills and charges, add new services, view service changes, see various service cost options, manage business & individual account information, etc, etc.


Offer Packaged or Customized Products & Services to Your Customers
A Kansys telecom billing solution will enable you to offer a complete range of products – from customized bundled service packages to individual a-la-carte service options. Your retail and business customers can see what options are available, preview their new bill, understand convergent billing, and select the right solution for their needs.


Customized Dashboards for Real-Time Billing & Payments Data Visualization
Get a birds-eye snapshot of your sales and operational performance in real-time, thanks to customized dashboards that keep your teams well-informed with critical data. A Kansys telecom billing solution means you'll have up-to-the-minute visualization of your operations, giving you critical flexibility that keeps you one step ahead of the curve.