Testimonials
Find out what our customers have said about their experience with Kansys over the past two decades.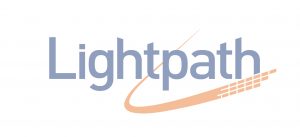 "Since we implemented the Collection Module within Cablevision / Lightpath Business Telephone Services, we had significant improvements in the collections process and bad debt. We improved the cash flow by almost 15% in the last 3 months in addition to collecting current months billing. I have never seen a system have such a profound and significant impact on an organization in such a short period of time as the Collection Module has has within Cablevision Lightpath. It will allow me to manage my portfolio effectively and be an extremely effective tool for my collectors."

"We were very impressed with Kansys and all of the people they put on the job. We presented them with an unreasonable time-frame and they were able to implement the proper integration. We would definitely use their services again."

"
Politically and practically this was a difficult integration. We needed someone who was experienced and unflappable. Kansys experts did what was necessary to successfully meet the deadline while remaining composed when faced with complications.

"Kansys has consistently proven to be an invaluable resource during the implementation of new systems as well as creatively designing solutions and options to improve existing applications and processes. Based on that success, we chose Kansys to support our integration efforts. I am pleased with the technical ability of the team and their willingness to work as a partner to solve critical business issues in a timely manner.

"The versatility is incredible. I am very satisfied with the quickness of changes from interpretation to configuration. The Kansys team's commitment and delivery has allowed us to go from having something horrible to having what I consider the best in the industry."